OUR TEAM
DIDZIS GRAVITIS
CEO AND FOUNDER



As part of managing the company and looking after its vision, I work closely with each project and actively participate in staff training. Over the last year and a half I have trained more than 850 employees of hotels, restaurants, bars and cafes. My greatest passions are restaurants and travelling, which go hand in hand with my extensive 10 year experience at The Leading Hotels of the World 5-star hotels. My hobbies also include carting, motor sports, cycling and playing poker. I am fluent in Latvian, Russian and English.
I have been involved in tourism and hospitality for more than 12 years. During this time I have gained vast travel experience and worked at Radisson BLU and The Leading Hotels of the World five star hotels. I started my career as a night auditor and receptionist, moving on to guest relations, managing the reservations department and coordinating various sales and marketing activities. I have been in charge of a number of projects, supervised renovations of various size and extent, been responsible for revenue management, IT solutions, event planning, budgeting and management reports. At the final stage of my hotelier's career, I was hotel manager of a 5-star hotel and was in charge of operations, strategic planning and overall running of the hotel and its staff. For the last two years I have been working in the field of staff education and personnel development, successfully training tourism and hospitality specialists, developing training programmes and leading the implementation of service standards for companies of different sizes and profiles.
Everyone reaches a point in life where they want to share their knowledge and experience, say thank you and give something back to the industry. This was the moment when Centurion Hospitality was born, with a noble mission and clear vision of where it should head. My aim is to share knowledge and experience, inspire the industry and raise awareness of how exceptional service effects company growth and customer satisfaction in the long term.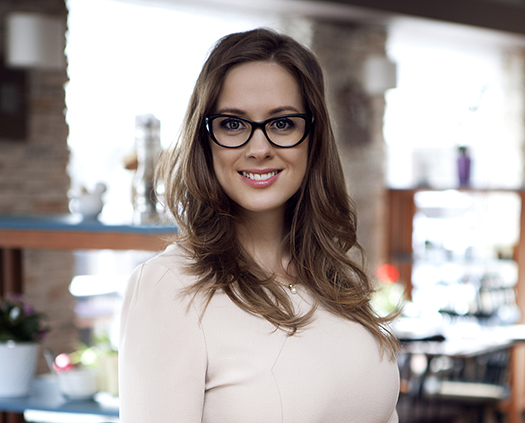 JULIJA ZHAGUNOVA
DIRECTOR OF SALES & MARKETING



I am responsible for handling all aspects of client and partner relations, introducing them to the services of the company, as well as external communication. Before I joined Centurion Hospitality I was sales and marketing director in the Relais & Chateaux 5-star hotel for almost four years; prior to this, I gained unique experience in one of the largest hotel chains in Great Britain, Macdonald Aviemore Highland Resort. I am fond of travelling, restaurants, photography, fashion and reading. I speak fluently in Latvian, Russian and English.
During my career of more than 10 years, I have gained experience in hotels, restaurants and bars in Latvia as well as abroad. I started my career as a bartender's assistant in a fine dining restaurant and worked in a number of positions, soon becoming restaurant manager. Later on I took a great opportunity to gain international experience in Scotland, working in a resort with more than 700 rooms; this enabled me to develop my skills in different styles of restaurants and bars, reception and guest services. This experience gave me the professional skills necessary to further develop my career in a Relais & Chateaux 5-star hotel in Riga, where I combined the duties of front office and concierge. After some time I was selected for the position of sales and marketing director, where I was responsible for developing relations with guests, clients and media, as well as taking care of the needs of high profile guests; I was also involved in organising events and management of the spa.
Centurion Hospitality provides me with a platform to share my experience and knowledge – it gives me an opportunity to not only inspire others to achieve excellence in guest service, but also to continuously further myself on both a professional and personal level. My primary motivation for joining – passion for excellence and continuous growth through managing different types of projects, and of course the team, comprising the leading professionals in the industry with a wealth of practical experience.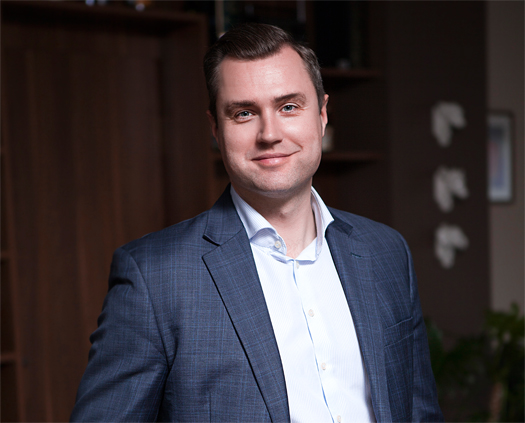 ARTURS BEIERS
DIRECTOR OF BUSINESS DEVELOPMENT



The idea of constant growth, development and striving for excellence has always been my driving force. Growing together and sharing knowledge with others is exactly what the philosophy of Centurion Hospitality is about. At Centurion Hospitality I'm responsible for establishing long-term relationships with clients, introducing them to the services of our company and managing various projects.
My education is in the fields of international economics, entrepreneurship and law. I have managed departments of various sizes in leading banks, petrol and pharmaceutical companies, however, my career began in the hospitality industry. An important stage of my career is founding a franchise consultancy company Francorp Baltic since I believe that good ideas should go forth and multiply. Therefore, I am happy to be back in the hospitality industry, as together with Centurion Hospitality, I can spread the knowledge of excellent customer service across the globe.
When I was introduced to the concept of Centurion Hospitality, I realised that it had a strong foundation and that it would greatly benefit the industry. It was also the team which played an important role in my decision – they are not only broad-minded and experienced professionals, but also great individuals. I am truly happy to work with hospitality and tourism experts who pay attention to every detail and dare to introduce innovations.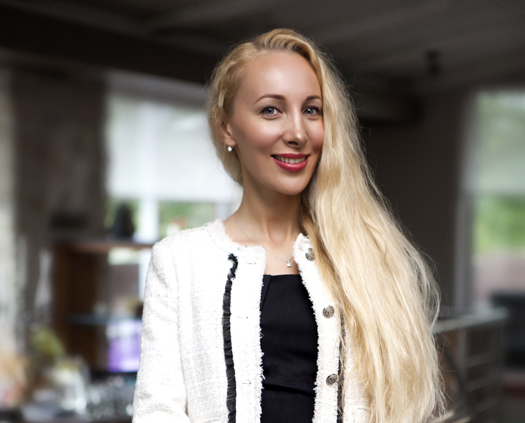 KARINA POPOVA
OFFICIAL REPRESENTATIVE



Any training and consultation can be considered successful if the knowledge acquired in them is also used afterwards. Successful use of newly acquired knowledge has also been a successful business skill in my professional career, and this goes hand in hand with the services provided to the customers by Centurion Hospitality. My current mission is to facilitate the recognition and expansion of the company brand in international markets, with focus on CIS countries and Ukraine.
My international career has taken me to projects in Western and Eastern Europe, the United Arab Emirates, China and other Asian countries. Consequently, I have a rich experience and deep understanding of diverse markets in many cultures. A recent quality control project for the InterContinental five star hotels involved me designing and implanting strategies to benchmark performance across many of the group's superior hotels across Europe, the Middle East and Russia. This experience increased my knowledge of the global hospitality industry and allowed me to gain a comprehensive knowledge of the emerging and declining market trends. I have also developed a marketing strategy to develop tourism in the Slovenian city of Bovec and to boost the awareness of this region as a destination for extreme sports.
Although the hospitality industry is still experiencing significant growth, a persistent question concerns the issue of sustainability from the social and economic point of view. Exceptional service quality is becoming one of the decisive factors of competitiveness in every sector across the industry, therefore I am glad to join Centurion Hospitality because its team not only facilitates the sustainable operation of hospitality companies, but does it in a successful and innovative way.
LOVE FOR HOSPITALITY – OUR TRUE NATURE.

We are confident that a professional quality assurance system is behind many success stories and financial achievements, therefore, we are willing to stand up for our clients and fight for their victories.
MISSION
While maintaining the unique concept and business module of each hospitality enterprise, the mission of Centurion Hospitality is to share knowledge and give the right tools to provide excellent customer service and product quality. Centurion Hospitality is driven by a balance between a happy guest and a successful business.
VISION
The vision of Centurion Hospitality is to become an internationally recognised industry leader that plays an important role amongst hospitality enterprises that see excellent customer service as their daily business practice. Centurion Hospitality is inspired by its clients who become leaders in their field and are financially successful.
VALUES
The team of Centurion Hospitality has an impeccable understanding of the importance of excellent customer service culture and it constantly strives for growth. We listen to our clients and our cooperation is based on a personal approach that ensures success right from the start.
CONFIDENTIALITY
We know how much courage one needs to fully trust another person, therefore, we guarantee that everything you tell us and disclose will stay between us. The team of Centurion Hospitality is highly professional and ensures strict confidentiality at all times.